Licensing and service
- all inclusive

Our licensing and services are bundled into our innovative SmartAbos, providing everything you need to ensure your system runs smoothly. With SmartAbos, you'll receive one consolidated invoice, either monthly or annually, eliminating separate licensing fees and additional service charges.

Our exclusive SmartAbo covers all the essential services required to maintain your system's performance. It shields you from unexpected or surging costs by employing a pay-per-use model. This subscription, which activates your system and its associated licenses, is delivered to you online for maximum convenience.

Licensing - your two SmartAbo options

We offer you two SmartAbo solutions:
Our FLEX+ model is the perfect choice if you want a solution that adapts to your current workload while ensuring automatic cost adjustments.
This model offers unparalleled flexibility, as it enables you to pay only for the actual system usage. Various parameters are taken into consideration, including the number of residents, visitors, and logged-in staff, and these values are calculated on a daily basis. This ensures that your monthly bill accurately reflects your usage.
For a more predictable and budget-friendly option, consider our Max+ model for SmartAbo. With Max+, you'll receive just one annual bill based on a predetermined maximum number of users, making it an ideal choice for those seeking cost certainty.
Flex+
Pay-per-use

Monthly billing

All necessary services included

Optimal flexibility

Max+
User based
A single annual invoice

All necessary services included

Maximum budgeting
Hotline 24/7
Our round-the-clock 24/7 hotline ensures direct access to our support technicians and ICT specialists every day of the year, 24 hours a day. All remote interventions are assigned to a specific ticket category, allowing for remote assistance within 4 hours and on-site assistance within 8 hours. You can conveniently monitor all your support tickets at any time.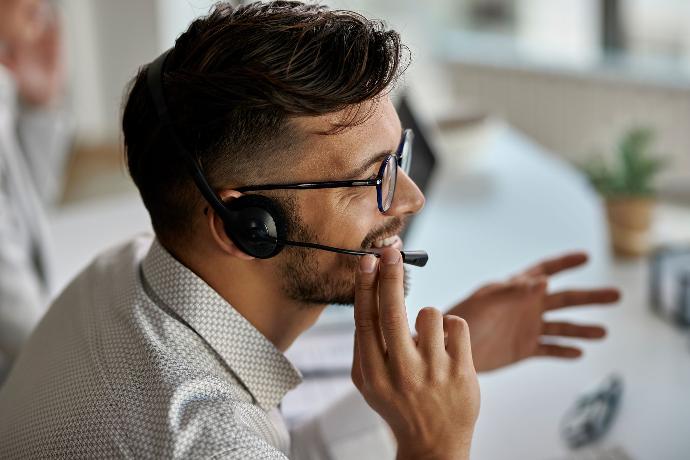 Software Updates and Upgrades

Our "over-the-air" updates and upgrades are performed during operations, keeping your digital platform consistently up to date. This includes all necessary security and system adjustments for your devices (Android and Windows).

Remote monitoring


Through remote access, approximately 90% of your challenges can be swiftly resolved, and our technicians proactively monitor your system during office hours.




Remote Cloud Backup

Your SmartAbo subscription includes access to a highly secure Swiss cloud data center. A backup script is generated every night, ensuring rapid recovery in the event of a system failure.

Mobile Device Management (MDM)

Our SmartLiberty specialists configure, deploy third-party applications, and perform smartphone backups remotely. They also provide ongoing support and updates.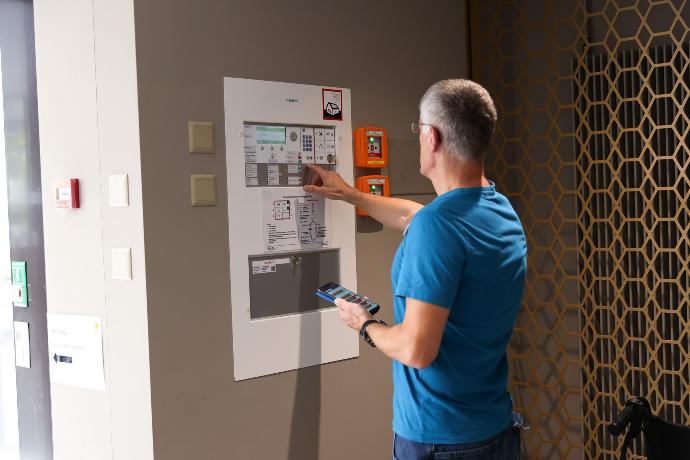 Annual preventive maintenance

Our teams conduct on-site visits to perform functional tests on electronic and electrical equipment, system testing, component cleaning, remote access verification, and log file reviews.

Emergency reserve material

Strategically located warehouses in Le Landeron, Winterthur, and Kriens enable rapid response in case of material defects.

Repair service

We stock all necessary spare parts for mobile SmartLiberty components, allowing you to replace them yourself. Additionally, you can take advantage of cost-optimized flat rates for smartphone repairs from our specialized partners and benefit from preferential battery prices.
More information about the repair service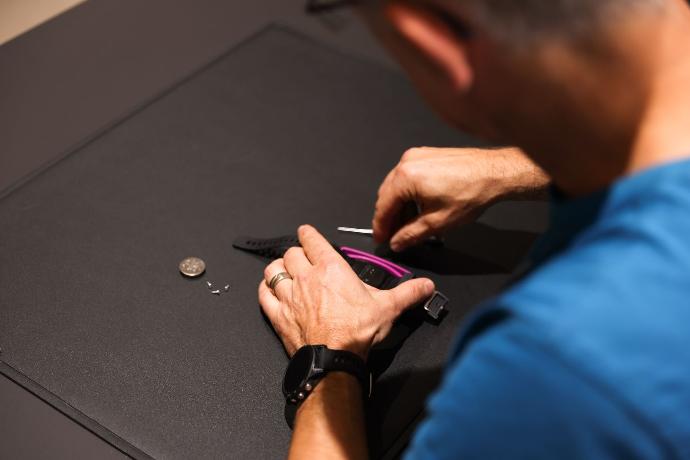 Onboarding & training

When launching your new project, our professionals provide training on the SmartLiberty platform for your teams. You can access training videos for nursing, technical services, and managers via your smartphone. Furthermore, your subscription includes two hours of training or consulting for up to 12 people per year.

*The SmartAbo only applies to Switzerland. For all other countries, please contact your partner. To the partners