Log out button
The logout button is now part of the navigation menu points and has a slightly different design.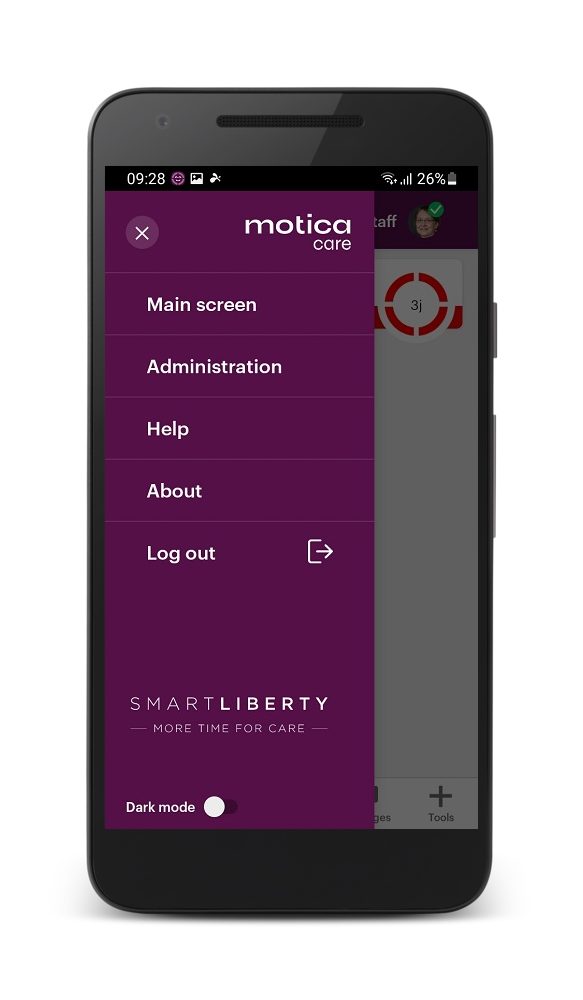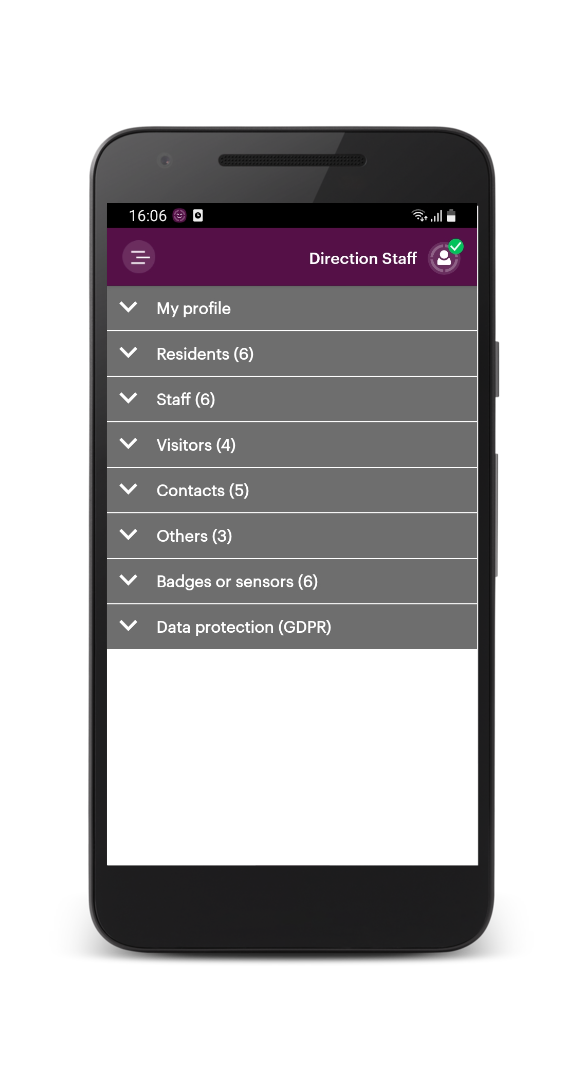 Count for each category
In the administration menu, you can see at one glance the total amount for each category.

Enlarge user picture
If the user (staff, resident, visitor, contact) has a profile picture, clicking on it, shows the picture in full screen mode.

Details are shown as well:
Name and room description for a resident
Name and role or function for a staff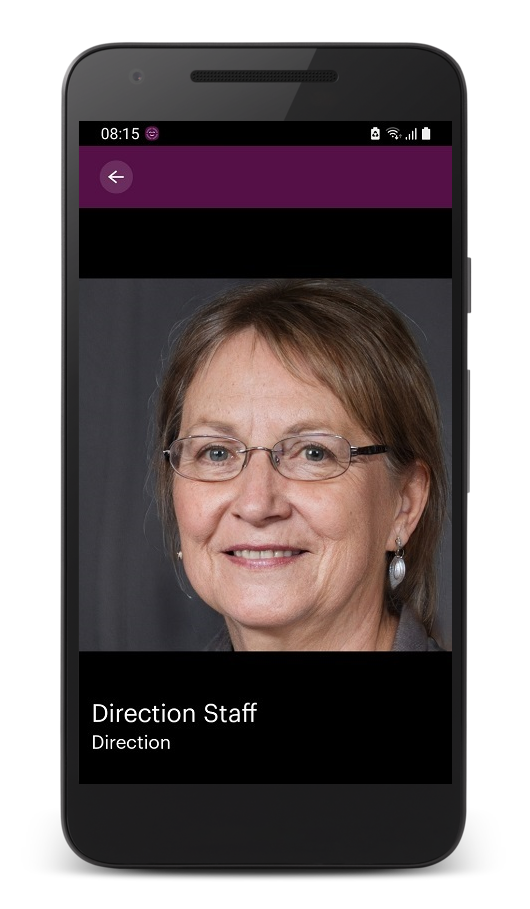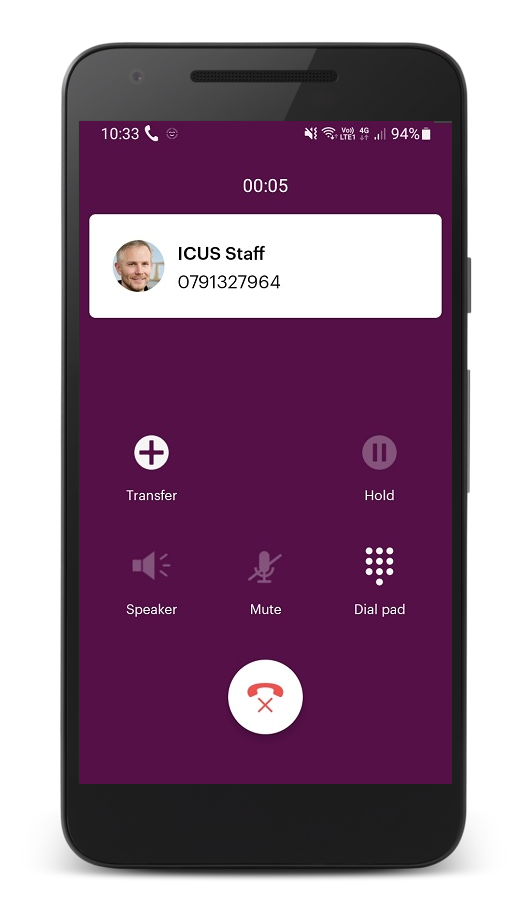 Mute activated while transferring
When on a call and clicking on "transfer", the call is automatically muted for more privacy.

Profile status rights
The "invisible" and "do not disturb" rights are now apart.

Please contact your project manager in order to set the correct rights for the desired users.

The users already having the previous right, will still have both profile status available.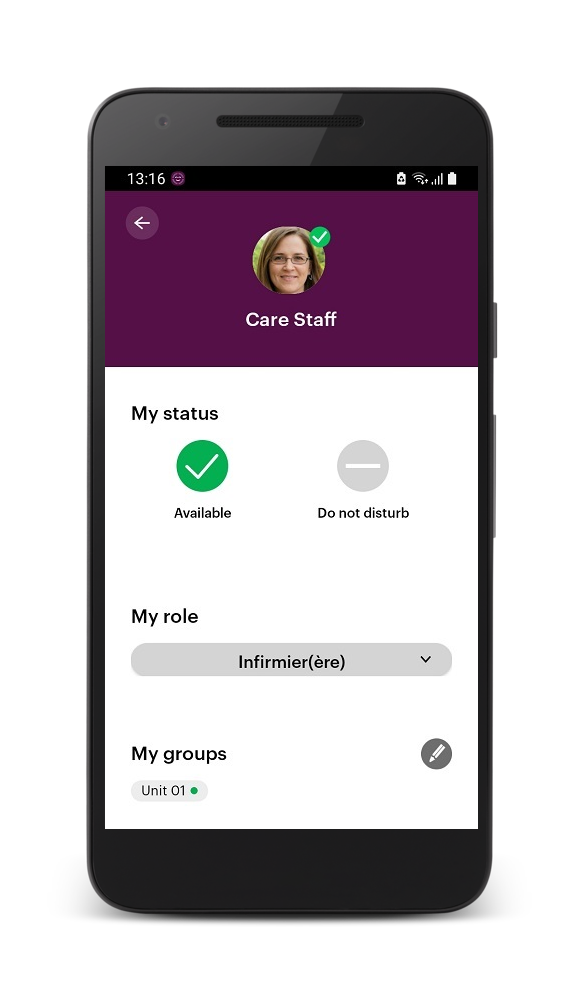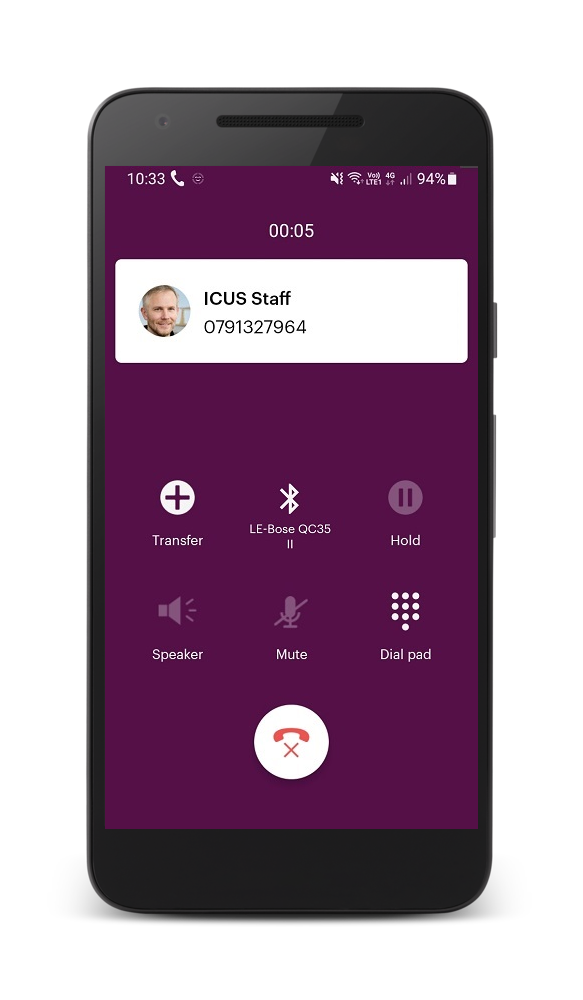 Bluetooth
When your smartphone is connected by bluetooth to headphones or earphones, the "bluetooth" button will be displayed in the dialer. This button allows you to manage the sound output (from the headphones or the smartphone).

If no headset or earphones are connected to the smartphone, the button will not be displayed.
Search function
The search function is available in the header, wherever you are in the app (see left picture). Click on the "magnifying glass" and type what you are looking for.

Possible search fields are:
first and last name




role or function

care unit

phone number

localisation
From the search result, you can directly call the person.

This function is available to anyone.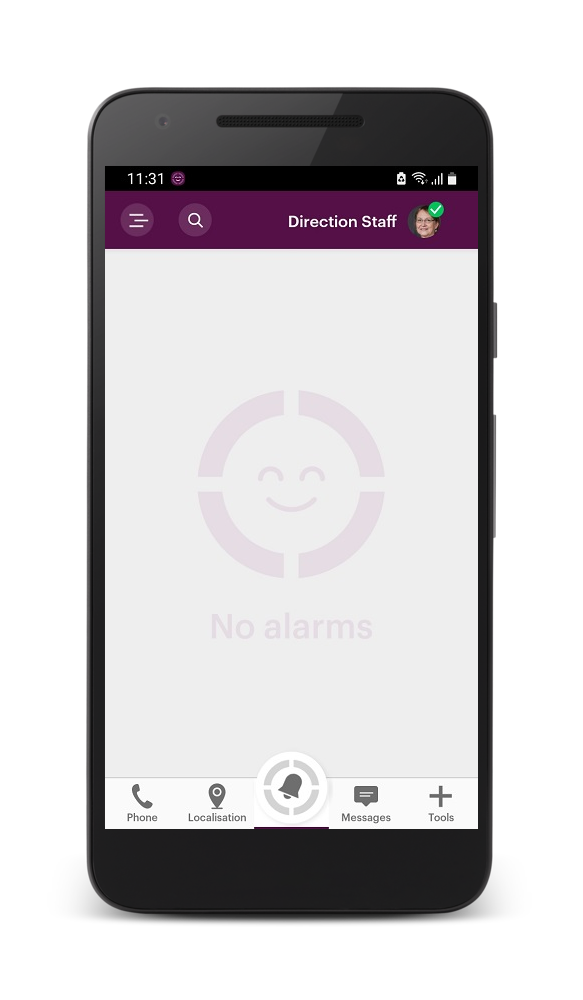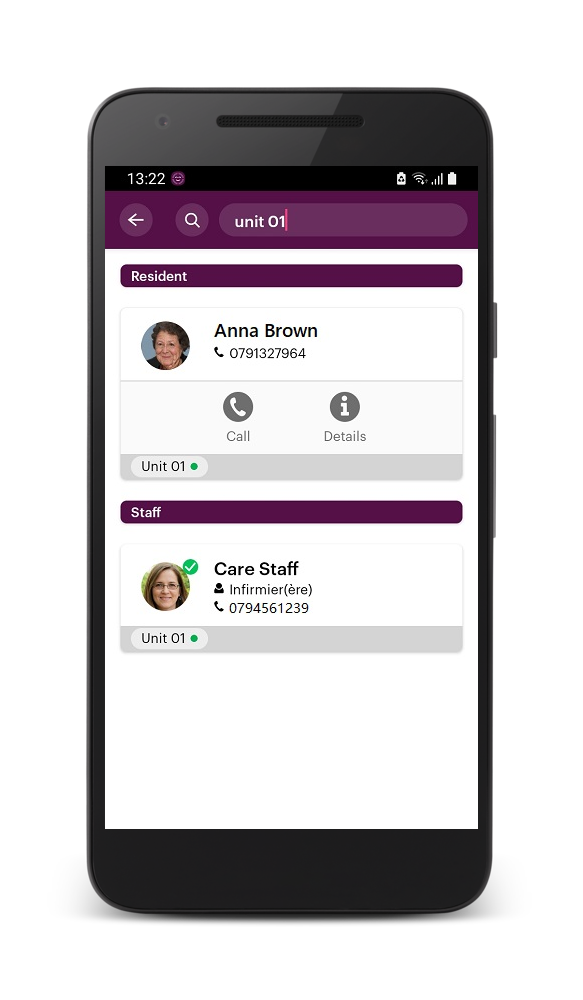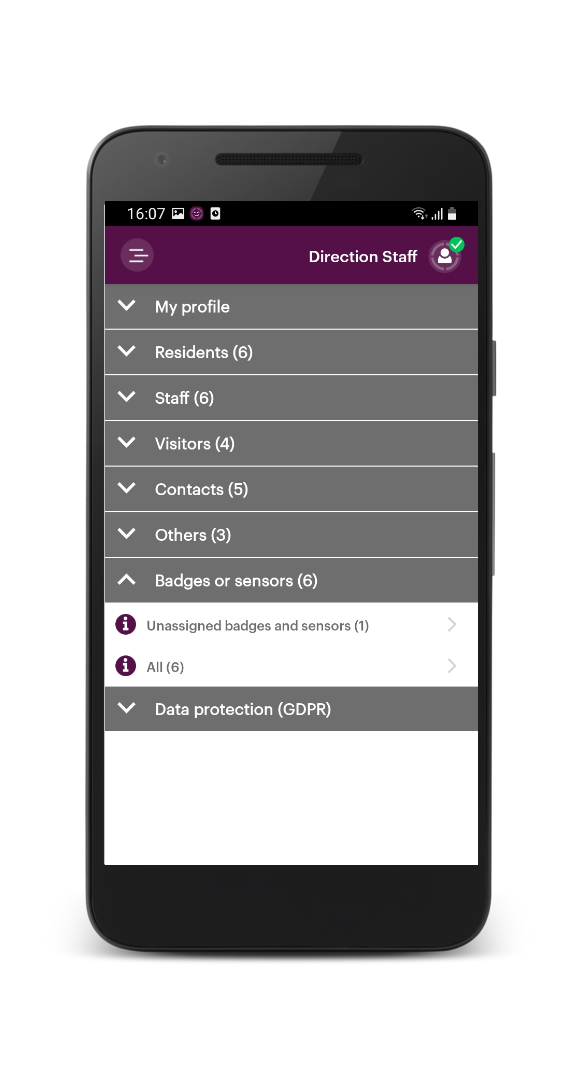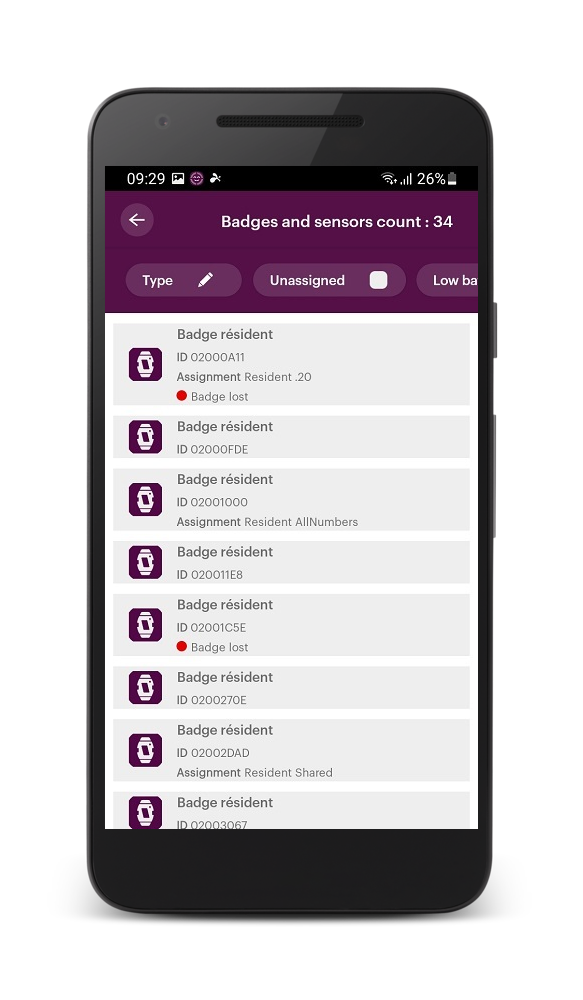 Badges and sensors list

In the administration menu, you will find under "Badges ans sensors" the list of all your devices or a filtered list with the available devices (left picture).

On the right picture: The list displays their type, generated alarm (if configured), ID, owner (if assigned), status or state (lost or low battery for instance).

A right is needed to see this menu. Please contact your project manager in order to set it for the desired users.

News: Sensors must first be configured before they can be assigned. They will then always keep their configuration except when you change their use. This will then be possible with specific rights (add, edit, delete). Please discuss with the project manager.

System integration - API
SmartLiberty created its own API to provide a platforme that can integrate new systems as for example QUMEA.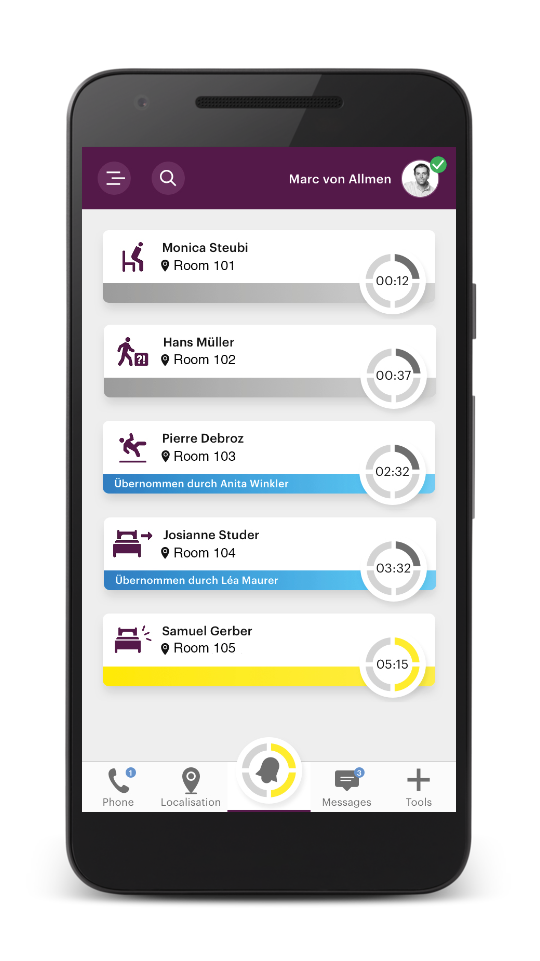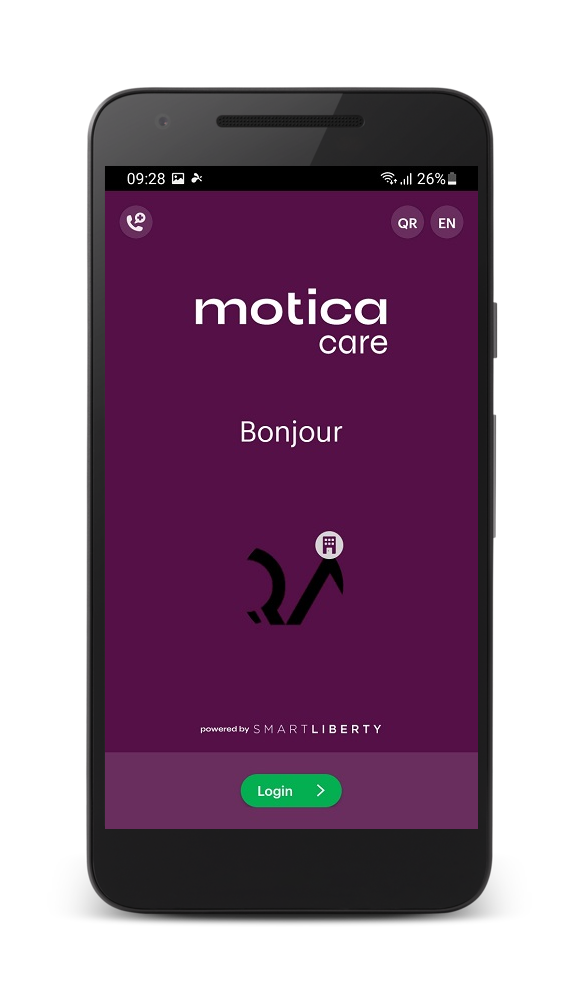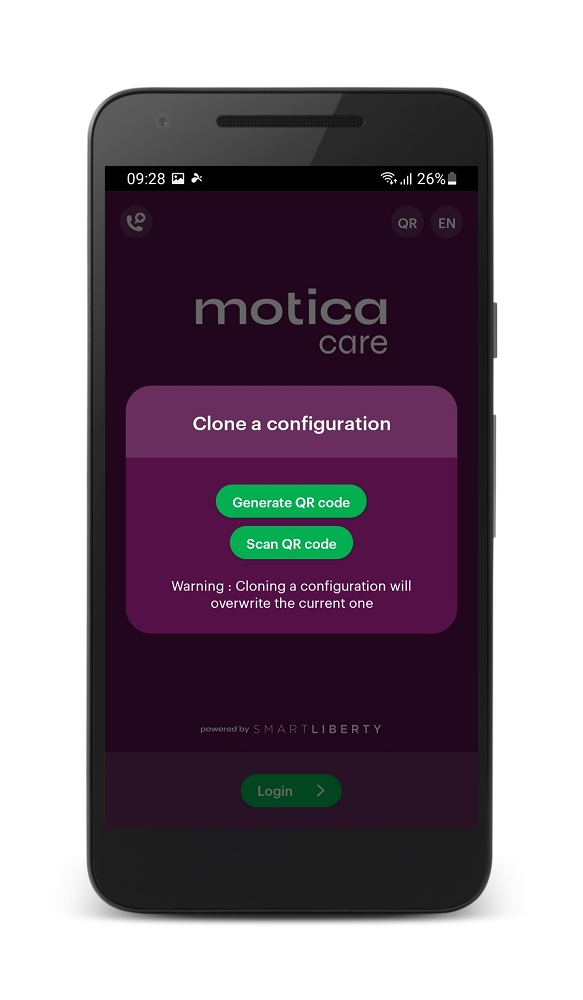 Site configuration
From now on, you can copy website configurations or share your own.

A simple way to prepare a new smartphone.

On the login screen, the QR code button allows you to copy the configuration of another smartphone by scanning its freshly generated QR code.

Info page
In the navigation, there is a new menu point "Info", where you will find the details about the app and server version.

Useful information for support requests.