The communication and safety solution for the field of long-term care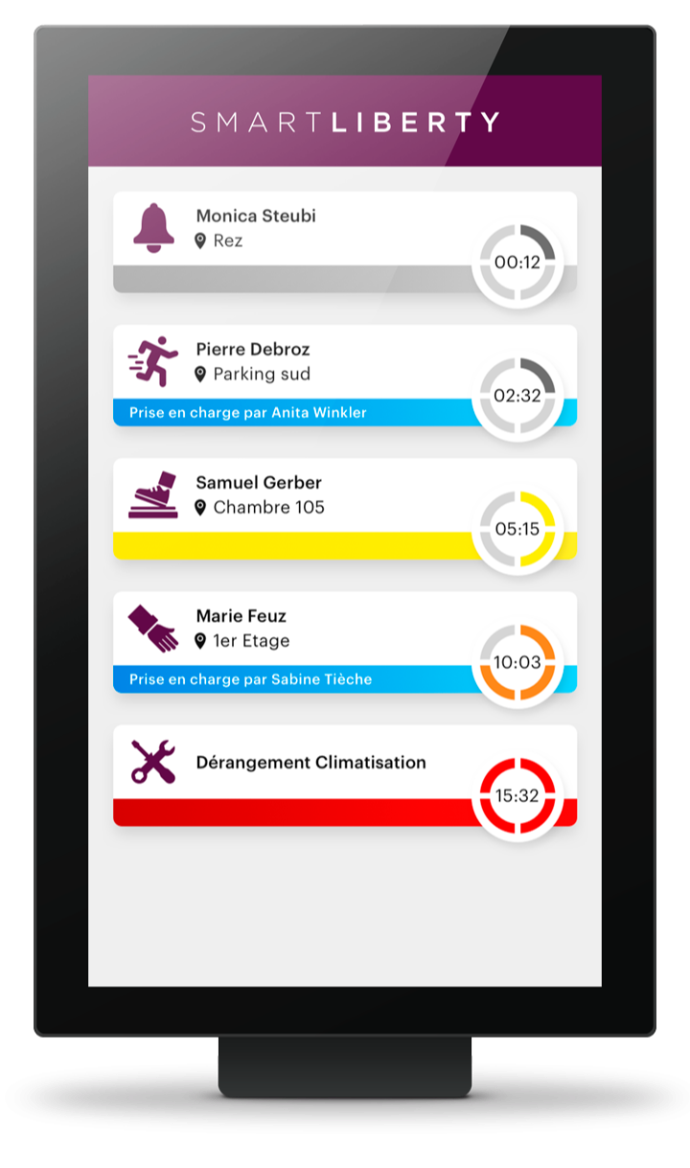 ---
The SmartLiberty digital platform combines in a modular and simple system, mobile nurse call, wanderer management, assistance call, unified communication and much more.
The system is integrated with many specialised applications, such as access control, fire detection, care records and more.
SmartLiberty is the most complete solution on the market. Designed with the help of nurses, the highly secure digital platform is easy to use and of Swiss quality.
The objective is to be able to offer more time for care, by transmitting the right information in real time to the right people. SmartLiberty contributes to improving the quality of life of your resident and enables your nursing staff to work efficiently
---
Retirement and nursing homes

Assisted living

Geriatries
Rehabilitation

Disability

Psychiatry
The digital platform that regroups your preferred applications
An App and optimised equipment
The SmartLiberty solution is an application dedicated to long-term care, simple to use thanks to optimised equipment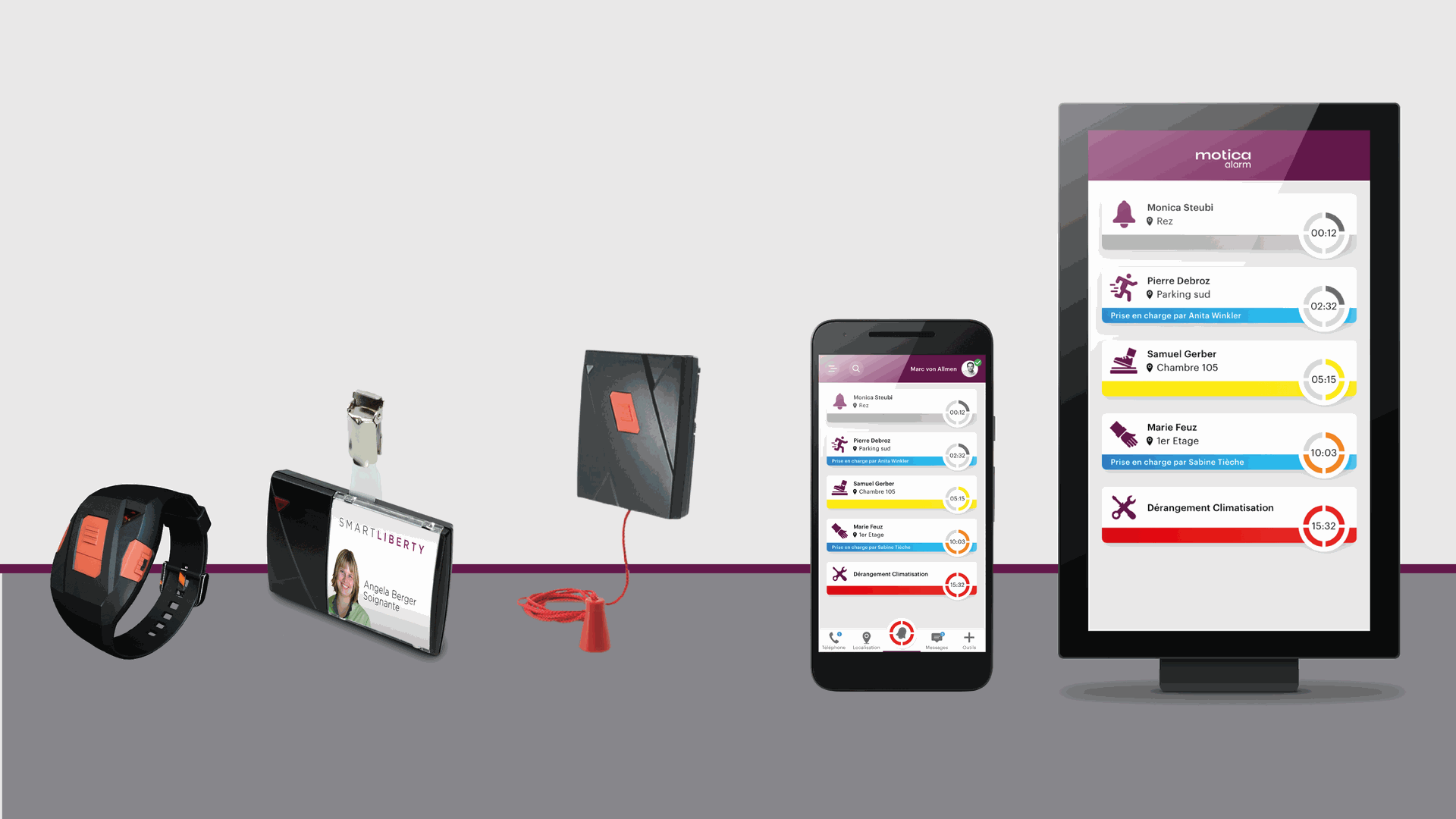 A new approach
---
In order to avoid working with multiple applications and tools, the digital platform brings together specialised and certified mobile applications in a single system. It is based on the pillars of technology: 4G / 5G networks, WLAN, LAN and NFC. Thanks to these technologies and with a single tool, it becomes possible to send information in real time to the right people. This allows more time for care.
---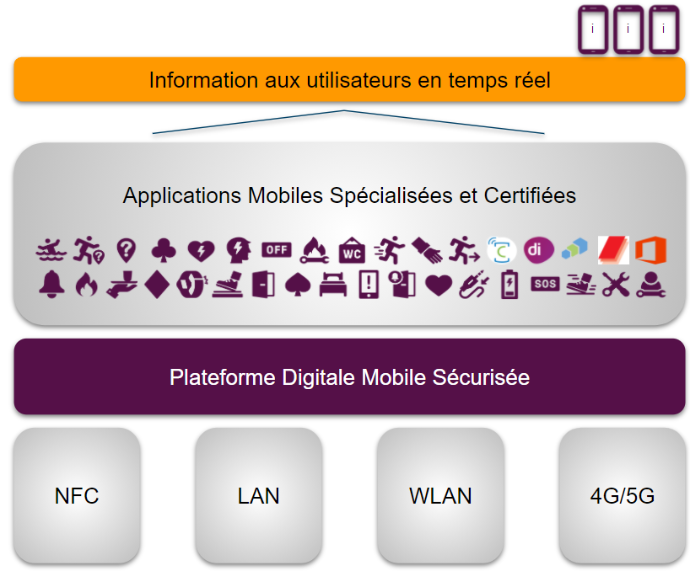 Integration with certified Apps
The SmartLiberty solution has already integrated many systems that you are probably familiar with in various fields such as access control, fire detection, cashless payments etc. The table below shows the different systems already integrated.
Les dossiers de soins


The SmartLiberty platform is also compatible with a large choice of mobile care records